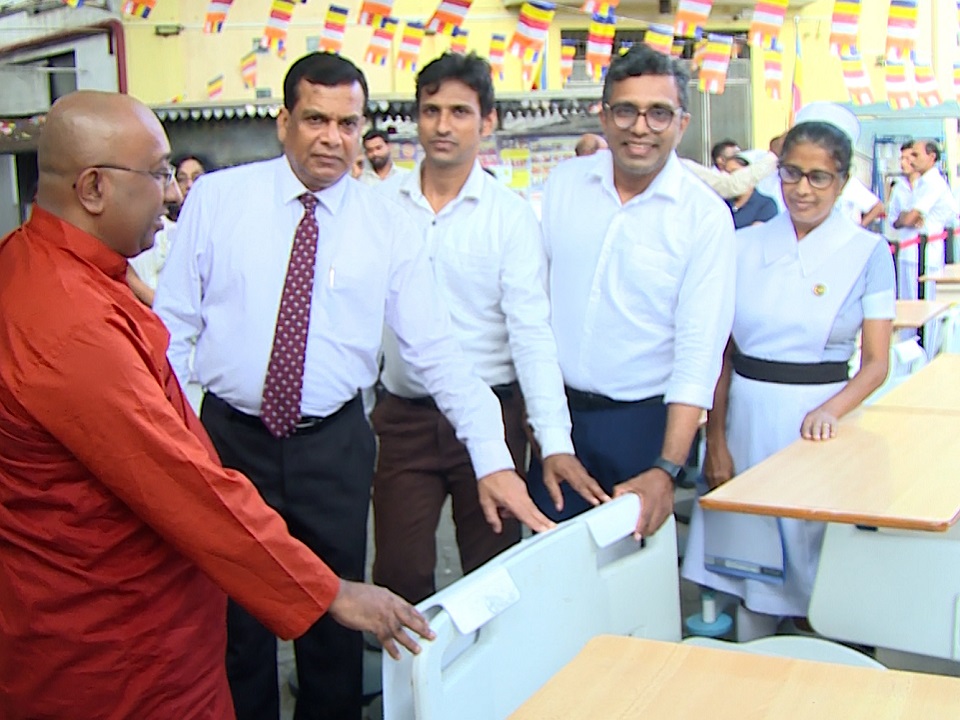 Hospital equipment for Colombo National Hospital
A stock of hospital equipment was recently donated to the Colombo National Hospital by the Reverend Rajawelle Subhuti Thero, the Director of the Hospital Service Council, members of the hospital service council, and Manusath Derana. This donation was initiated by the Sylvia Lanka Foundation in England and the members of the Hospital Service Council in Sydney and Melbourne, Australia.
එංගලන්තයේ සිල්වියා ලංකා පදනමත්, ඕස්ට්‍රේලියාවේ සිඩ්නි හා මෙල්බන් නගර වල රෝහල් සේවා මංඩලයේ සමාජික පිරිසත්, එම රෝහල් සේවා මංඩලයේ අධ්‍යක්ෂ පුජ්‍ය රජවැල්ලේ සුභුති හිමියන් වෙත පරිත්‍යාග කරන ලද රෝහල් උපකරණ තොගයක් පසුගියදා රෝහල් සේවා මංඩලය සහ මනුසත් දෙරණ එක්ව කොළඹ ජාතික රෝහල වෙත පරිත්‍යාග කරන ලදී.