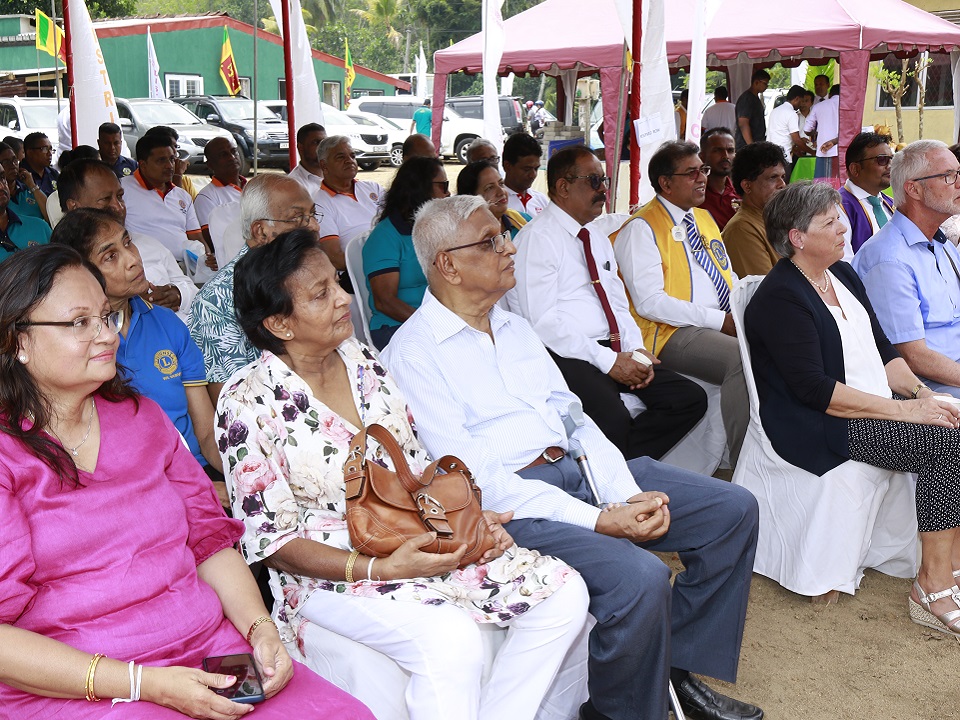 Kidney, Diabetes and Eye Hospital to give free services for BPL community
On January , 2023, Manusath Derana join hands with the International Lions Club District 306 A2 Lions Club for another very important project. That is to build a hospital to provide free services to kidney, diabetes, and eye patients. The foundation stone was laid on March 11, 2023, starting the construction work of this hospital, which was built on the concept of the Lions Club. The construction of its initial phase is expected to be completed by the end of December 2023.
The Sinha Hospital, which will be built with modern facilities under the supervision of the Ministry of Health on land donated by the Gamini Jayawardena family, aims to provide free services to patients in vulnerable communities below the poverty line.
You may also please make your valuable contributions to the Kidney and Diabetes Lions Hospital Trust. Account No: 002660001207 Lions Club Hospital: SAMPATH BANK PANADURA BRANCH
මනුසත් දෙරණ පසුගිය ජනවාරි මාසයේදී තවත් සුවිශේෂී කාර්යක් උදෙසා ජාත්
‍
යන්තර සිංහ සමාජ දිස්ත්
‍
රික් 306 A2 සිංහ සමාජය හා එක්වුවා. එනම් වකුගඩු, දියවැඩියා සහ අක්ෂි රෝගීන් හට නොමිලයේ සේවා සැපයීම උදෙසා රෝහලක් ඉදි කිරීමටයි.
එම සිංහ සමාජයේ සංකල්පයක් මත ඉදි කරන මෙම රෝහලේ ඉදි කිරීම් කටයුතු ආරම්භ කරමින් සුභ මොහොතින් 2023 මාර්තු මස 11 වන දින මුල් ගල් තැබීම සිදු කෙරුනා. 2023 දෙසැම්බර් අවසාන වන විට එහි මුලික අදියරේ ඉදි කිරීම් නිම කිරීමට අපේක්ෂිතයි.
ගාමිණී ජයවර්ධන පවුල විසින් පරිත්
‍
යාග කරන ලද හොරණ පිහිටි ඉඩමක සෞඛ්
‍
ය අමාත්
‍
යාංශයේ අධීක්ෂණය යටතේ නවීන පහසුකම් සහිතව ඉදි කෙරෙන සිංහ රෝහල, දරිද්
‍
රතා රේඛාවෙන් පහළ අවදානමට ලක්විය හැකි ප්
‍
රජාවන්හි රෝගීන් සඳහා නොමිලේ සේවා සැපයීම අරමුණු කරයි.
ඔබටද වකුගඩු හා දියවැඩියා සිංහ රෝහල් භාරයට ඔබගේ වටිනා දායකත්වය ලබා දිය හැක. ගිණුම් අංකය: 002660001207 සිංහ සමාජ රෝහල: සම්පත් බැංකුව පානදුර ශාඛාව