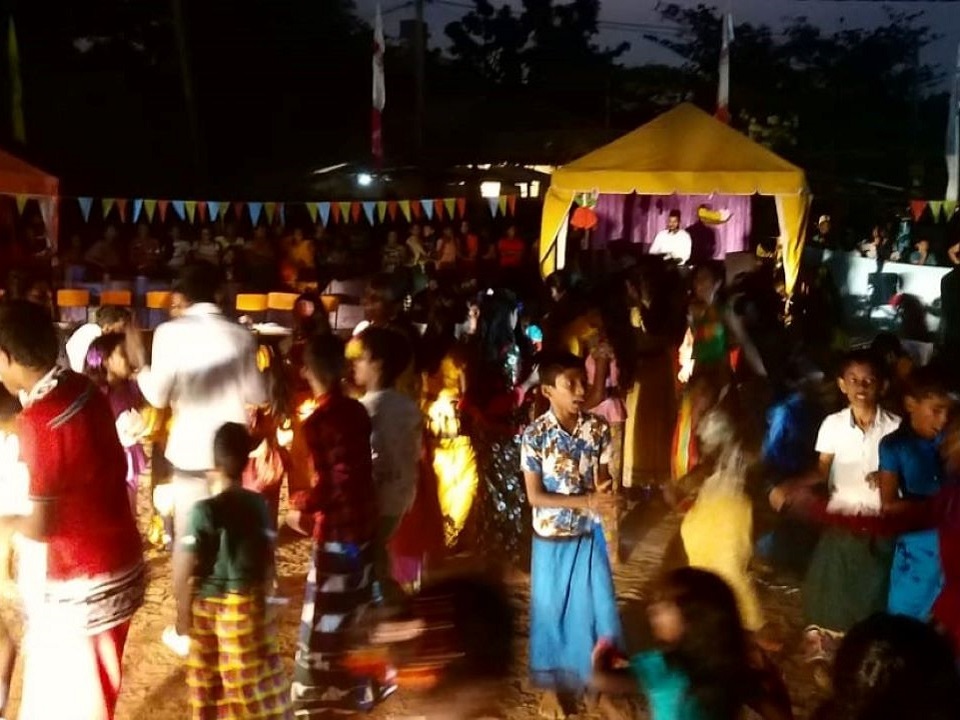 Manusath Derana New Year Celebrations at Kusum Sevana Child Development Centre- Bloemendhal
Manusath Derana conducted the third New Year program in collaboration with Maliban for children attached to the Bloemendhal Kusum Sevana Child Development Center. Possibly, this could be the first New Year celebration experience for many children engaged with Kusum Sevana. Due to economic hardships and social issues, these children are given educational support by the Kusum Sevana,
The children were happy and enjoyed the New Year games, and it was a joy to see the parents' eyes moistened by their children's happiness.
Manusath Derana would like to express our heartfelt thanks to TV Derana, Gasma, and Nadi for joining us to make them happy and to the Maliban for sponsoring this unique work. Happy New Year to you all.
මනුසත් දෙරණ මැලිබන් හා එක්ව සිදුකල තෙවන සුවිශේෂී අලුත් අවුරුදු වැඩසටහන බ්ලූමැන්ඩල් කුසුම් සෙවන ළමා සංවර්ධන මධ්
‍
යස්ථානය මගින් ප්
‍
රදේශයේ දරුවන් වෙනුවෙන් සිදු කරන ළමා සංවර්ධන ව්
‍
යාපෘතියට සම්බන්ධිත දරුවන් වෙනුවෙන් පවත්වන ලදී.
වසර ගණනවක් පුරා අවුරුදු සැමරුම් අහිමිව පවතී පසුබිමක බොහෝ දරුවනට මෙය පළමු අත්දැකීම වූ බව නිසැකයි.
එම දරුවන් අසීමිත උද්යෝගයකින් හා සතුටකින් අවුරුදු ක්
‍
රීඩා වල නිරත වූ අතර ඔවුන් ගේ සතුට දොරේ ගලා යන අයුරු දැකීමෙන් දෙමාපියන්ගේ දෑස් තෙත් වන අයුරු දැකීම සතුටක් වුයේ ඒවා සතුටු කඳුළු බව නොදනිම පසක් වූ බැවින් විය යුතුයි. මනුසත් දෙරණ සමග එක්ව ඔවුන් සතුටු කල TV දෙරණ, ගැස්ම හා නාඩි සොයුරු සොයුරන්ටත්, මෙම සුවිශේෂී කාර්යයට අනුග්
‍
රහය දැක්වූ මැලිබන් ආයතනයටත් මනුසත් දෙරණ හදවතින්ම ස්තුතිවන්ත වමු. ඔබ සැමට සුභ අලුත් අවුරුද්දක් වේවා .