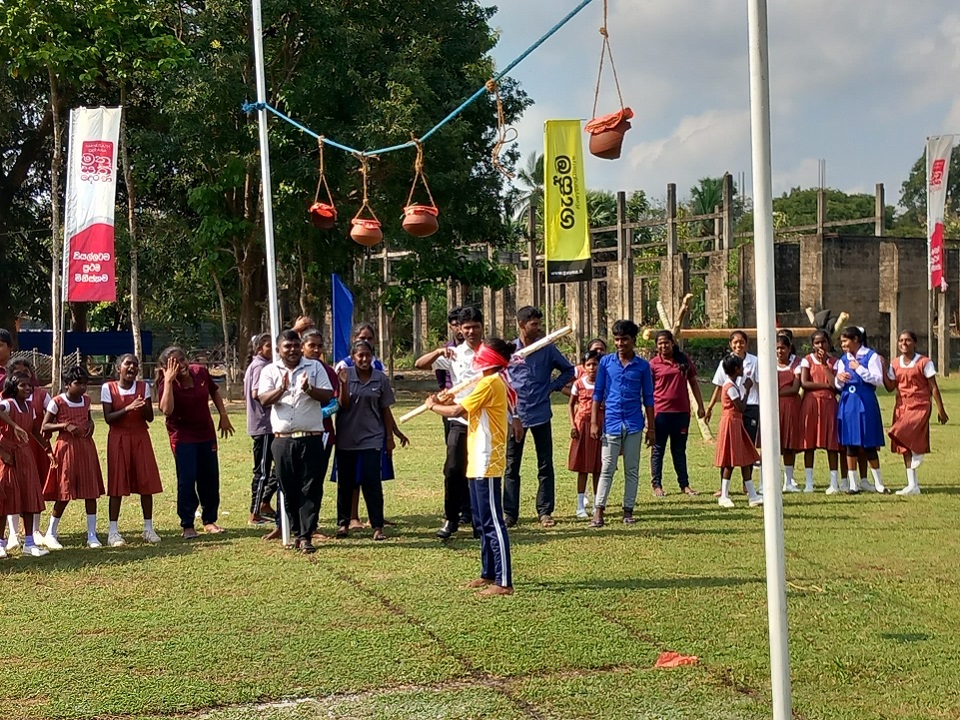 New Year Celebrations with Children at Killinochchi
The second Manusath Derana Maliban New Year program was held at Mahadeva Children's Home in Kilinochchi.
They may speak a different language or live in Dondra or Point Pedro, but children's love and happiness are the same anywhere in the world.
The children engaged in games with boundless enthusiasm and happiness. Salutations to TV Derana, Gasma, and Nadi for supporting Manusath Derana to make them happy, and to the Maliban for sponsoring.
මනුසත් දෙරණ මැලිබන් හා එක්ව සිදුකල දෙවන සුවිශේෂී අලුත් අවුරුදු වැඩසටහන කිලිනොච්චිය මහාදේවා ළමා නිවාසයේදී පවත්වන ලදී.
කුමන භාෂාවක් කතා කලත්, දෙවුන්දර තුඩුවේ හෝ පේදුරුතුඩුවේ ජීවත් වුවත්, දරුවන්ගේ ආදරය හා සතුට ලෝකයේ ඕනෑම තැනක එක හා සමාන ලෙස අව්
‍
යාජ බව අපට පසක් කරන්නට ඔවුන් සමත් වුවා.
එම දරුවන් අසීමිත උද්යෝගයකින් හා සතුටකින් ක්
‍
රීඩා වල නිරත වූ අතර ඔවුන් ගේ සතුට වචනයෙන් මෙන්ම ඉඟියෙන් පවා ප්
‍
රකශ කළා. මනුසත් දෙරණ සමග එක්ව ඔවුන් සතුටු කල TV දෙරණ, ගැස්ම හා නාඩි සොයුරු සොයුරන්ටත්, මෙම සුවිශේෂී කාර්යයට අනුග්
‍
රහය දැක්වූ මැලිබන් ආයතනයටත් මනුසත් දෙරණ ආචාරය.